Veterinary Dental X-Ray Equipment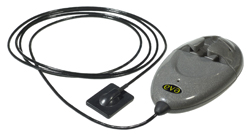 EVA-VET Dental
EVA-Vet from AFP imaging is a filmless, digital dental imaging radiology system that produces high resolution, diagnostic quality images. Utilising patented "Active Column" CMOS technology, EVA-Vet produces high efficiency, low noise images which are digitized and transmitted to your computer via a standard USB port and is compatible with laptop or desktop systems.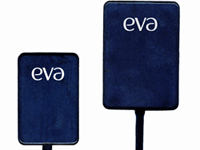 Digital imaging significantly increases revenue in today's high-tech practice, requires less labour, increases patient throughput and is safer for the animal with reduced X-Ray exposure. The EVA-Vet is easy-to-use; state-of-the-art digital imaging eliminates the inconvenience of film processing and the 3 to 6 minute wait for a single X-Ray. The equipment allows for image archiving, which is fast and simple for patient data base archives. Ideally suited for endodontic applications and caries detection, the operational simplicity of digital radiography increases productivity.


EVA-VET Dental Brochure

Intra Oral X-Ray Machine - IntraOs DG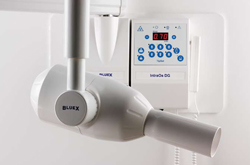 IntraOs DG is an innovative dental X-ray equipment which meets the most stringent imaging requirements in the dental/veterinary field, both when using high resolution digital receptors or finest grain films. The best results can be achieved when in combination with digital sensors, the full imaging potential of which, powered by image processing and manipulation, can be exploited without compromises.



Blue X DG wall unit 70 kV Technical Spec
Conventional Dental X-Ray Consumables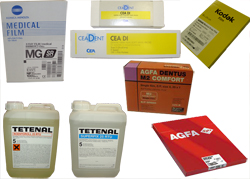 We can supply developer & fixer for dental processing and dental X-Ray film in the following sizes at very competitive prices:
22x35mm
31x41mm
5x7cm
13x18cm
15x30cm
18x24cm
Please call the office on 01484 859330 to request product information and prices.